Most of us feel well-prepared for when SHTF. But how prepared are you really?
The true test of our preparedness — and ultimately of our survival skills — is a full-on, grid-down situation without electricity for weeks, even months or longer. In this scenario, all those beans and soup and dehydrated fruit are going to get old fast, literally.
Here, we take a look at Sun Oven — a portable, solar-powered oven that packs down into roughly the size of a small suitcase. In a survival situation, it may be the only kitchen appliance you need.
Sun Oven Solar-powered Portable Oven — Review
What Is It?
In their words, Sun Oven is the "ultimate solar appliance" that gives you "everything you need to cook, dehydrate, bake and pasteurize water with the power of the sun."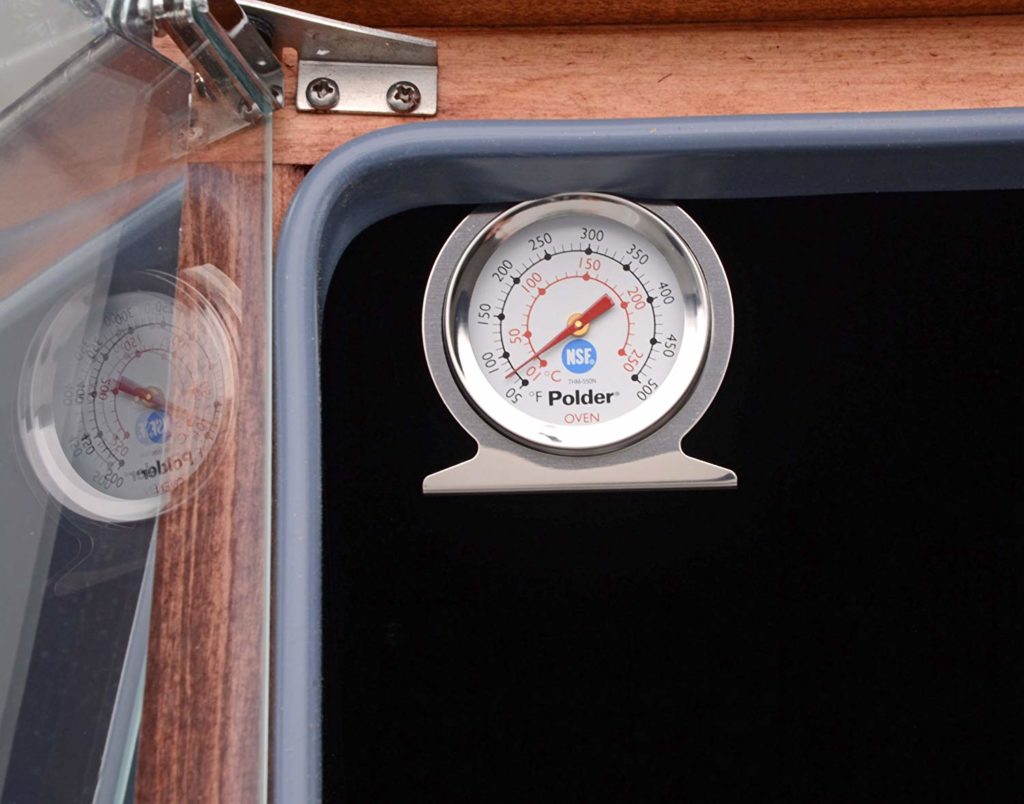 The Details of the Sun Oven
Sun Oven is the ultimate solar appliance.
This is really a full-featured device. It harnesses the power of nature's most abundant, universal power source — the sun — to reach temperatures of 360 to 400 degrees Fahrenheit! That means it's capable of baking, cooking, boiling, and dehydrating anywhere, anytime. About the only thing it won't cook is fried foods. So, it's truly an ultra-portable, versatile oven:
It's the most energy-efficient way to dehydrate vegetables, fruit, and jerky and to rehydrate freeze-dried emergency preparedness foods.
Sets up in minutes!
You can slow cook all day or conventionally cook with similar cook times to traditional ovens and stovetops.
Large enough to cook up to a 21-pound turkey
It's totally safe with no danger of fire.
It packs down to roughly the size of a carry-on suitcase and weighs just 23 pounds.
It's durable and ruggedly built to last for years.
Every accessory in this package is made in the U.S.A. (except the Chinese-made bread pans).
How Does a Sun Oven Work?
What's in the Box?
If you're going to buy a Sun Oven, we strongly recommend you consider their flagship All American SUN OVEN with Dehydrating and Preparedness Accessory Package.
In addition to the Sun Oven itself, the package includes everything you'll need to survive and thrive with an off-grid kitchen:
Multi-Level Dehydrating & Baking Rack Set (set of 3 racks w/1 roll parchment paper)
Two Easy Stack Pots w/interchangeable enamel and glass lids
Multi-Fuel Water Pasteurizing Indicator (WAPI)
Two Loaf Pans
Cookbook: an exclusive cookbook featuring 40 of recipes, techniques, and tricks of the trade to inspire your taste buds as you focus the sun on delicious meals
Pricing & Availability
The company's flagship All American SUN OVEN with Dehydrating and Preparedness Accessory Package is available directly from SunOven.com for $399 (USD).