Claim Your QuickBlade Credit Card Knife
FREE

!
*** ACT NOW & WE'LL DOUBLE YOUR ORDER ***
Exclusive Limited Time Offer — ENDS SOON
($40 value FREE)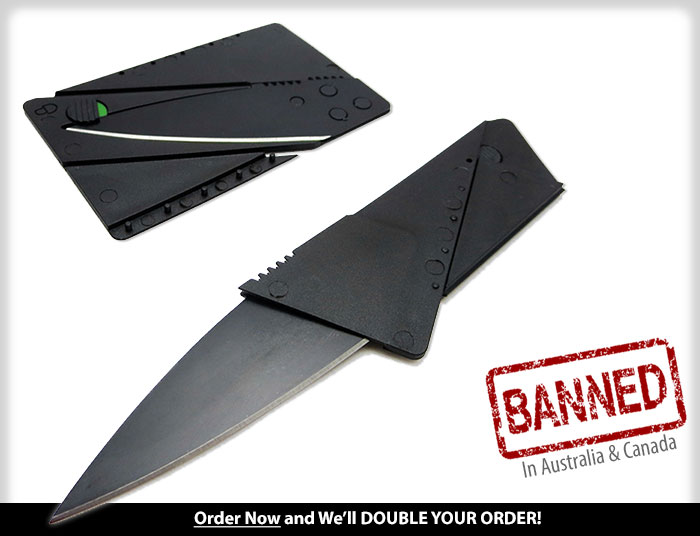 Just tell us where to ship your TWO FREE KNIVES today!
Just pay $2.95 postage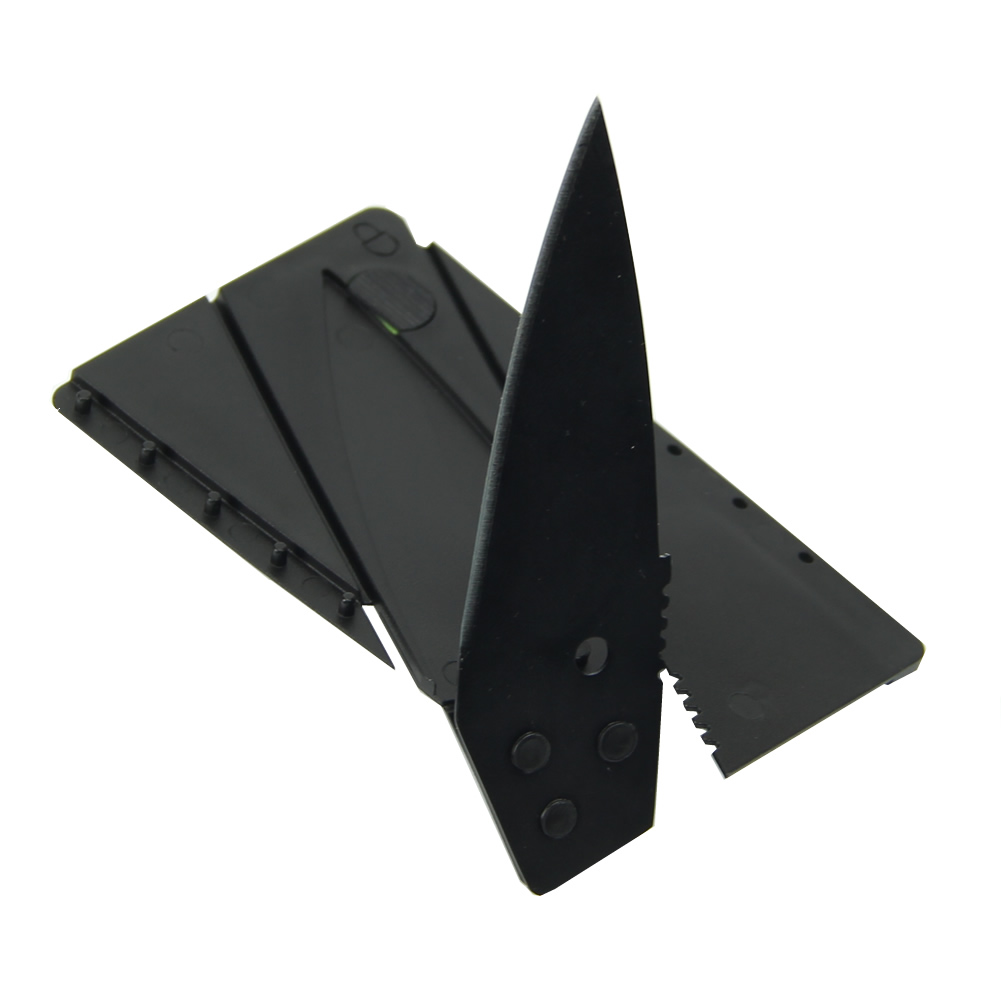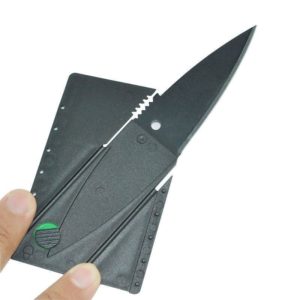 Order your FREE credit card knife!
Ultra-sharp blade slices and dices with ease
Super slim design is just 2.2 mm thin (the size of a credit card) and weighs less than an ounce!
Waterproof, stainless steel construction ensures razor sharp, rust-free use
Built-in safety sheath protects the blade from accidentally opening in your pocket or pack
Quick-snap locking mechanism ensures the blade stays where you need it, when you need it
The perfect addition to any wallet, backpack, or go-bag
Enter Your Shipping Details!
It takes less than 60 seconds!
(Just pay S&H)
---
Be prepared for anything, anytime with
the slickest knife you've ever seen!
If the Boy Scouts taught us one thing, it's that adults shouldn't wear a uniform designed for boys. If they taught us anything else, it's to always be prepared. Thanks to the [credit card knife], you're one step closer to perpetual preparedness.
– Vat19.com
"This credit card knife is terrifyingly stealth."
– Gizmodo
Warning: the QuickBlade is extremely sharp! Consider yourself warned!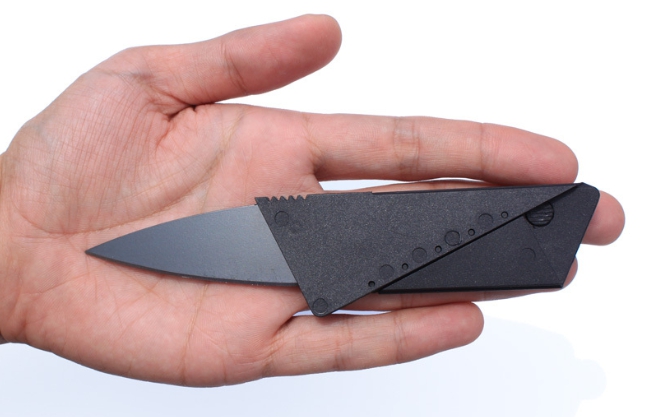 So, why are we giving them away? We want to prove to you that SUMMIT° is committed to helping you, our respected members, survive any situation. That means putting in your hands the very best, most clever, slickest survival gear on the market.
Once you try the QuickBlade credit card knife for yourself, we know you'll love it just as much as we do. And you'll find it an invaluable addition to your wallet, pack, or go-bag.
BUT, you must act now because …
SUPPLIES ARE LIMITED —
ORDER NOW!
---
These products are not intended for any unlawful purpose as defined by applicable local, county, state, and federal laws. By agreeing herein, purchaser acknowledges that he/she is 18 years of age or older. Purchaser also acknowledges that he/she is permitted to purchase this product pursuant to his local, county, state, and federal laws. Allow up to 4 weeks for delivery. Only available to U.S. residents. Product images are for illustration purposes only — actual knife may differ slightly.