Your bug-out vehicle is arguably the most important thing to your survival when SHTF. Without a reliable ride, you have little to no means of bugging out!
Before SHTF, prepping your vehicle for safe travel will rely on the load that you plan to carry. As well as major items of fuel, food, and water you may also be carrying camping equipment, cooking gear, vehicle spares, tools, recovery equipment, an extra spare tire, and passengers.
If you need to travel off-road, you will need to be sure your vehicle can withstand the harsh and rugged conditions you will encounter. Here's how.
Prepping Your Vehicle for SHTF (Grid Down!)
Packing Your Vehicle for SHTF
Your vehicle will not only be your means of transport but if you are traveling offroad it will be your home and of course, your biggest aid to survival should something unforeseen happen to you and your family. As such, it must be in first class mechanical condition.
If you are not a mechanic, it is best to take the vehicle to one who specializes in this type of vehicle. Have them go over the vehicle from top to bottom. (Short courses in vehicle maintenance are offered by most community colleges.)
Roof Racks
To carry your intended load you will probably need to install a roof rack. Buy only from a reputable manufacturer who specializes in your type of vehicle.
Under Body Protection Plates
These are considered necessary by some people for rocky creek crossings, etc. They can be a problem in muddy terrain country as, after only a few miles, it can packs tightly under the plate and creates a definite fire hazard.
Brush and Scrub Bars
These are not essential items for off-road travel but they can be good value should you be unlucky enough to hit a gate, large animal (or zombie).
Fire Extinguishers
It is good planning to carry at least two gallons of water in a plastic garden spray fo fire extinguishing (of grass fires, etc.) as well as an extinguisher suitable for electrical or fuel fires.
Tires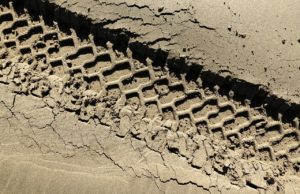 It is important to discuss your tires with your local tire dealer before your trip. Ensure you have the right rubber for the task. Eight-ply radials are recommended as a minimum for off-road use. Two spares plus an additional 2 tubes should be carried.
Wheel Rims
It is easier to change a tire on a split rim than on a pressed safety rim or alloy rim so stick with the standard steel split rim if possible. Otherwise a specially designed bead-breaker should be carried for removing tires from rims and replacing them.
Recovery Equipment
A valuable accessory for getting unstuck is the exhaust jack. This is a blow-up, heavy duty rubber/canvas bag, which is placed under the vehicle and inflated by connecting it to the exhaust pipe with the engine running. Its purpose is to jack up the vehicle on any surface.
Winches
Types of winches range from hand, electric, or power take-off. If you have a winch fitted to your vehicle make sure you know how to use it. Some simple safety rules include:
Always use a sling around an anchor point rather than forming a loop.
Never place your hands within 1m of the drum if the winch is operating.
Always leave six turns of cable on the drum.
Run the engine when using an electric winch.
Do not pull if the cable is more than 15° to either side.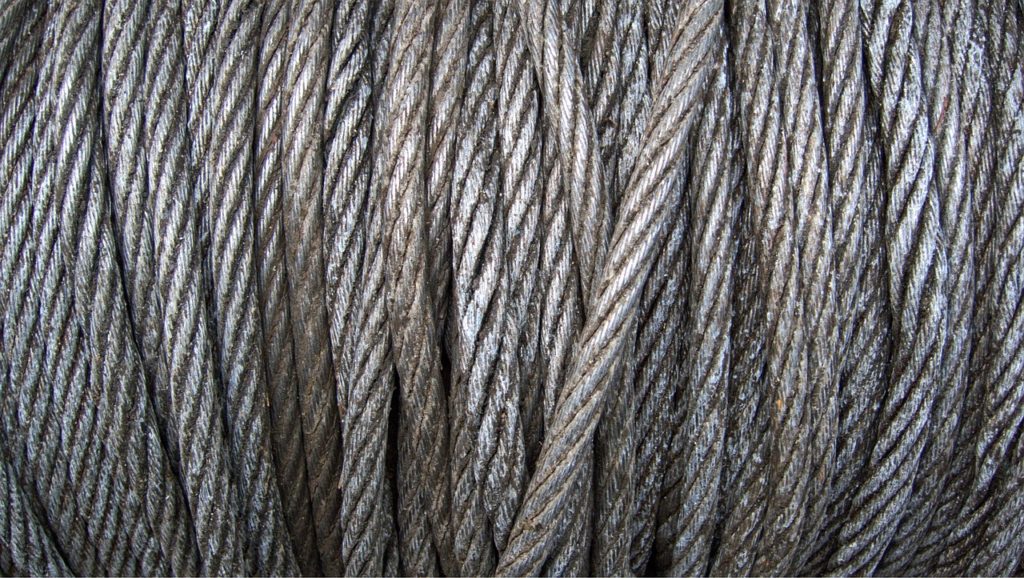 Dual Battery Systems
When operating in the backcountry, each battery should be used individually on a daily basis. When making camp for the night, the appropriate drill should be used to ensure that the alternate battery is fully charged and will start the vehicle in the morning. The battery used for overnight use (refrigerator, etc.) may go flat.
Fuel
Long-range fuel tanks are an excellent idea but make sure yours is fitted in the approximate center of the vehicle between the chassis rails. Use the rear tank first to equalize load.
If you do not have a long-range tank then 20-liter jerry cans are a good alternative method of carrying fuel. If you carry jerry cans make sure they are metal or designed to carry fuel and use tie wire on all caps to prevent spillage.
Water
Allow at least a gallon of clean drinking water for each person per day while traveling. If you have a built in water tank fitted with an external tap it should be fitted with a tap guard and the tap itself lock-wired when moving.
Emergency Pack
Enough spare food, water, and blankets should be included to allow for any unforeseen delays. Emergency rations should last at least three days on top of your planned trip. At the very least, your three-day emergency pack for each person should consist of:
6 ready-to-eat meals in cans (or similar)
1 gallon of water
Foil emergency blanket
Vehicle Loading
The loading of the vehicle is critical and the vehicle's center of gravity kept as low as possible always. Get in the habit of checking whenever you stop.
Maintaining / Servicing Your Vehicle Before SHTF
The following 20 items should be checked well before SHTF and at the end of each day that you're on the road. This procedure should be conducted as part of your everyday routine and should never be neglected.
Check engine drive belts
Check engine oil levels
Check coolant levels
Check fuel filter (if possible)
Clean air cleaner
Clean radiator fins
Check brake fluid levels
Check clutch fluid levels
Check power steering fluid level
Check engine for oil leaks
Check transmission for oil leaks
Check differential for oil leaks
Check all steering rods for wear and cracking
Check all joints for wear and cracking
Check all tire pressures
Check all tires for damage
Check battery levels
Check chassis rails for cracks
Tighten all mounting bolts, etc.
Pack a Vehicle Tool Kit
Your vehicle's tool kit should be reliable, comprehensive, and specifically suited to your vehicle. At a bare minimum, your tool kit should include:
Screwdriver (200mm)
Screwdriver (Phillips head)
Pliers (general purpose)
Pliers (needle/long nose)
Spanner (adjustable 200mm)
Tire pressure gauge
Set metric spanners and sockets
Small hammer, hacksaw, and blades
Spark plug socket *
Set of radiator and heater hoses
Tire pump, hand or foot operated
Condenser and Coil *
Funnel Masking tape
Can of aerosol de-wetting agent
Brake fluid (500ml)
Engine oil (5L) and Gear oil (500ml)
Emergency light
Araldite fixative Electrical fuses, set
Bead-breaker & tire re-fitting tool
Oil Filter
Insulating tape, roll
Alligator clips, electrical
Electrical wire, roll 3mm
Tire levers, and wheel brace
Wheel brace
Feeler gauges, set ∗
Fan belt and Power steering belt
Contact points* and Spark plugs*
Jumper leads
Grease, 500gms and Epoxy resin
Fuel filter
Rubber vulcanizing tape
Plastic tubing, 8mm
Paintbrush
Magnet
Electrical fuses (assorted)
* Diesel vehicles do not require these items
Vehicle Recovery Kit
If you plan to travel offroad at some point (likely in a SHTF situation), you are going to encounter sand dunes, mud bogs, salt lakes, and rocky creek beds. You are eventually going to become stuck and a complete vehicle recovery kit should be carried.
At a minimum, this should include:
Recovery equipment carry bag
Groundsheet
Leather gloves
Long handled and short handled shovels
Ax (medium size)
Winch (hand or fully fitted electric)
Snatch strap 9m based on 4WD size (8,000kg – 11,000kg – 15,000kg)
Tree trunk protector 3m (12,000kg)
Recovery bridle
Drag chain 8mm diameter, 5m long (8,500kg)
Bow shackle 2.35T
Bow shackle 4.75T
Marlin spike
Snatch block
Centre pull recovery adaptor for fitting to tow bar
Vehicle jack with base plate (300×300 recessed marine ply)
Hi-lift jack (remember to fit jack lift points)
Air jack (Bull bag)
Air compressor